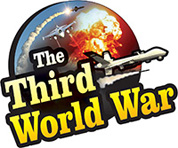 Kathua/Moradabad: "Pakistan was consistently warning India with the nuclear attack. However, now their nuclear threat has been deflated," said Prime Minister Modi. He further lambasted Pakistan saying that it has fully understood that if it committed the third mistake, after Uri and Pulwama, it would not be spared.
Prime Minister Modi came down heavily on Pakistan during his rallies at Kathua in Jammu-Kashmir and Moradabad in Uttar Pradesh. Till date, Pakistan was consistently issuing threats of nuclear attack to India. Pakistan had issued a warning saying, "Pakistan is a nuclear country. Our nuclear weapons are not there only for show. We will not hesitate to use them against India." Analysts the world over had also advised India to exhibit restraint post the terror attacks, the prime reason being the nuclear threats issued by Pakistan. However, India has repeatedly clarified that Pakistan would not want to invite self-destruction by mounting a nuclear attack on India. Still, these Pakistani nuclear threats continued making a lasting impact on the international community and analysts.
Against this background, India launched an airstrike on Balakot, following the Pulwama terror attack. Pakistan carried out air raids intruding into Indian airspace, but there was not even a mention about the nuclear weapons. It exposed to the world that the Pakistani talk of a nuclear attack was nothing but an empty threat. Prime Minister Modi referred to it during his rally at Kathua. The Prime Minister said that India had deflated the Pakistani threat of a nuclear attack. The Prime Minister added, this is a new India, and it will not tolerate terror attacks on its soil and India has the courage and capability to invade into enemy territory and destroy terrorist bases.
Before this, Pakistan had orchestrated a terror attack at Uri killing Indian soldiers. The Indian military avenged this attack with surgical strikes. After that, 40 CRPF soldiers were martyred in the suicide terror attack, carried out by Pakistan sponsored Jaish-e-Mohammed, at Pulwama. India retaliated by destroying the terrorist base at Balakot in Pakistan, through an airstrike. Prime Minister Modi clarified in the Moradabad rally that Pakistan has fully understood that it will not be spared if it committed the third mistake.
Meanwhile, Finance Minister Arun Jaitley had also said that it is proved that the Pakistani threat of a nuclear attack was a hollow one, after the Balakot attack. Reports had been published that there was a nuclear leak from the nuclear weapons depot, in Baluchistan, a week after the Balakot attack. At the same time, during a rally, the Indian Home Minister had announced that the country had carried out a third surgical strike. The Union Home Minister had made a suggestive statement that he will not reveal any details regarding this. Although no information regarding the incident has been disclosed, the coincidence seems noteworthy.