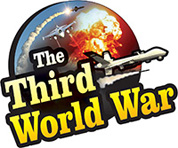 New Delhi: While informing about the ambitious Chinese plan in the Indian Ocean region, the Indian Navy Chief Admiral Sunil Lanba has expressed concerns over it. Admiral Lanba said that the Chinese Navy is here to stay in the India Ocean for a long time. The Navy Chief assured the countrymen that the Indian Navy is keeping a sharp eye on the movements of the Chinese Navy The Chinese Navy is trying to dominate the entire Pacific Ocean region including the South China Sea and the East China Sea regions. Since the last few years, China is also making attempts to establish its dominance in the Indian Ocean region. The destroyers and submarines of the Chinese Navy are consistently moving in the Indian Ocean region and the Chinese Navy is taking steps to establish a permanent presence in this region by improving cooperation with Bangladesh and Pakistan. China has outlined a systematic strategy for this purpose. The 'People's Liberation Army – Navy (PLAN) headquarters has made preparations to venture further in the Indian Ocean and establish its dominance in this region, informed Admiral Lanba.
While expressing concern over the situation, the Naval Chief succinctly stated his objections to the Chinese movements. But the Navy Chief also asserted that the Indian Navy was extremely alert to the situation and had a close eye on the Chinese movements. Admiral Lanba assured the countrymen that 50 destroyers and warships were guarding the marine region round the clock. The concerns expressed by the Indian Naval Chief about the Chinese 'PLAN' seem to be totally appropriate. Since the last few days, France and Australia have also been raising serious concerns about the Chinese movements in the Pacific Ocean region.
French President Emanuel Macron had visited Australia and had discussions with Australian Prime Minister Malcolm Turnbull. The leaders had taken a review of the Indo-Pacific region while jointly addressing a press conference.
Turnbull and Macron had demanded that China should not try to dominate the region with its strength and challenge the international regulations. However, the most important issue was the proposal by President Macron to form a joint front with France, Australia and India in the Indo-Pacific region with France taking the lead.
Given this background, the concerns expressed by the Indian Navy Chief about the Chinese movements gains more significance.