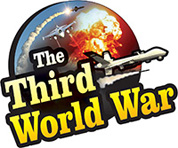 Pakistan has been appealing for peace by releasing Wing Commander Abhinandan. However, strong evidence that surfaced has proved that the appeal made by Pakistan is just a façade, and in reality, the country is waiting for an opportunity to deceive India. On Thursday morning, a Pakistani fighter jet was preparing to intrude into the Indian airspace, over Jammu-Kashmir. But the plan was foiled because of the alertness of the Indian Air force and the fighter jet had to retreat.
Undeniable evidence regarding the intrusion attempt made by the Pakistani fighter jet and its action preparatory to attack has been received. Indian news channels have exposed the Pakistani conspiracy by publishing videos of these acts.
As per the military analysts, the Pakistani fighter jet made an intrusion attempt to carry out an attack and also to assess the readiness of the Indian Air Force.
Primarily, after the strike in Balakot killed 350 Jaish terrorists, Pakistan has been regretting over its failure of not inflicting damage of the same magnitude. Therefore, such intrusions and attempts to attack will happen in future too, say Indian experts. However, Pakistani plans do not succeed because of the alertness of the Indian military and Air force. Nevertheless, the analysts have warned that the evidence has exposed the two-facedness of Pakistan advocating peace proposal and nobody should make the blunder of believing in the peace proposal received from this country.