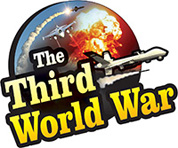 Tehran: The second most important religious leader of Iran, Ayatollah Ahmad Khatami has claimed that, "The Pro-Iran Hezbollah in Lebanon has the most powerful arms arsenal. Therefore, if Israel tries to attack the Hezbollah locations in Lebanon, the Israeli cities of 'Tel Aviv' and 'Haifa' will be razed to the ground". The Israeli Defence Minister had given indications, a few days ago, that there could be a conflict between Israel and Hezbollah this year. The Iranian religious leader seems to have threatened Israel in this context. Currently, 'Tel Aviv' is the financial capital of Israel and 'Haifa' is known as the historical commercial port in Israel.
The threats issued by Iran to Israel have increased in the last few days. The Khatami warning follows the threats from the Supreme Religious Leader Ayatollah Khamenei, President Hassan Rouhani, Foreign Minister Javad Zarif and senior official of the Revolutionary Guards Qassem Soleimani. Khatami, the supreme of the religious leaders in the absence of Khamenei, reminded Israel of the 2006 war against Hezbollah.
"In 2006, Israel had made a futile attempt to win over Hezbollah in Lebanon. But Israel could not attain a victory. The cities of Tel Aviv and Haifa had turned into ghost-towns during this war. As of today, the strength of Hezbollah and the number of missiles in its arsenal that are capable of targeting the Israeli cities, has increased considerably. Therefore, only if Israel wants Tel Aviv and Haifa to be razed to the ground, should they attack Hezbollah locations in Lebanon", warned Khatami.
Israel started conflict with Hezbollah, who kidnapped Israeli soldiers and took them to Lebanon, twelve years ago. The conflict which was known as the Second Lebanon war, lasted 34 days. During the conflict, Hezbollah had fired more than 4000 Katyusha rockets on the cities near the Israeli border. There were major damages in Israeli cities caused by these rockets, capable of hitting a target within the range of 70 km. Israel had lost 163 soldiers during the conflict. The Hezbollah resistance came as a surprise even for powerful Israel.
Subsequently, after receiving Iranian support, Hezbollah largely increased its missile arsenal and currently Hezbollah is claimed to be in possession of 250 thousand missiles. Israel has alleged that Hezbollah has hidden these missiles in trenches along the Israeli border and has also started missile manufacturing plants at certain locations. 'Iran has prepared a plan to attack Israel by arming the Hezbollah and Hamas in the Gaza Strip, at the same time. But the Israeli army is ready for a strong retaliation in case of a Hezbollah attack', declared Israeli Defence Minister Avigdor Lieberman. This Khatami statement has apparently come as a reply to Defence Minister Lieberman's declaration.