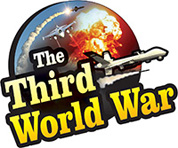 Tehran: 'After the IS withdrawal, Israel wants to dominate Syria. But to counter the terrorism in Syria and to stop Israeli intrusion into Syria, the Iranian military and its allied groups will continue to remain deployed in Syria,' announced a senior Iranian official. The official also indicated that Iran will not pay heed to the Russian instructions to leave Syria.
Israel has accused that dangerous movements of the Iranian military are increasing near the Israeli border in the southern part of Syria. The Iranian soldiers and terrorists from the Hezbollah and other pro-Iran groups are assuming strategic positions near the Israeli border. Israel has made a demand to Russia that since these Iranian movements are dangerous for Israeli security, Russia should stop these Iranian activities and get Iran and its allied groups expelled from Syria.
Israel lashed out saying that if the Israeli security is threatened, even Russia will not be able to stop Israel from attacking the Iranian locations. Israeli Prime Minister, Benjamin Netanyahu had met the Russian President for this purpose. Following this, Russia had suggested that all the foreign soldiers should leave Syria. There were severe reactions from Iran about this Russian suggestion.
Hossain Amir Abdollahiyan, the advisor to the speaker of the Iranian parliament and spokesman for the Deputy Foreign Minister had dismissed the Russian suggestion and had said that Iran will not withdraw its military from Syria. Abdollahiyan blamed Israel for being a reason for this. This Iranian official claimed that Israel is trying to gain control over Syria after the IS has withdrawn from Syria. But the Syrian people will foil the Israeli plot, said Abdollahiyan. The senior Iranian leader asserted that the Iranian military would remain in Syria.
Before this, Syrian President Assad had also endorsed the Iranian military deployment. The Syrian President had announced that the Iranian military will not be withdrawn from Syria. A reaction can be expected from Israel regarding the Iranian military deployment.