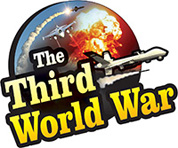 Washington/Riyadh/Tehran: The United States and Saudi Arabia delivered another blow to Iran by imposing severe sanctions on Hezbollah. As expected, Iran has reacted very strongly to this. Iranian Foreign Minister Mohammad Zarif has registered a strong protest against the United States and Saudi Arabia asking 'what action did Saudi Arabia take against Israel who is responsible for killing 60 Palestinians?'.
The US Federal Reserve imposed sanctions on two individuals, Mohammed Ibrahim Bazi, Abdulla Safi al-Din and on five companies, accusing them of funding Hezbollah. At the same time as the United States announcement, Saudi Arabia included Hezbollah's chief Hassan Nasrallah and second in command Naeem Qasim, in the list of terrorists. Hezbollah is a pro-Iran organisation and it originates from Lebanon. This aggressive Shiite organisation safeguards the Iranian interests in Iraq, Syria and Yemen. Hezbollah supporters have earned a victory in the recent general elections in Lebanon. This has strengthened the organisation tremendously.
Israel had expressed concerns that now the Lebanon military will be taking orders directly from Nasrallah. While the strength of Nasrallah and Hezbollah is thus increasing, the United States and Saudi Arabia have tightened the noose of sanctions against the organisation. Saudi Arabia has even included some of the top leaders of Hezbollah including Hassan Nasrallah and Naeem Qasim in the terrorist list. The Saudi agencies have made an announcement regarding it. The agencies also announced that all the properties held by these Hezbollah terrorists in Saudi Arabia will be seized.
Iranian Foreign Minister Mohammad Zarif has showered criticism on the Saudi decision. Zarif criticised on social media that Saudi has taken such a decision in the holy month of Ramadan. 'The Israeli soldiers are showering bullets on the unarmed Palestinian people for the last several weeks and have targeted more than 2000 Palestinians so far. What action has Saudi taken against this?', asked the Iranian Foreign Minister.
On the contrary, Saudi is following the footsteps of the United States to impose sanctions and this is a shameful act, protested the Iranian Foreign Minister against the sanctions. Iran and Saudi have had a faceoff even in the past over the Hezbollah proceedings. Saudi Arabia along with the United States and Israel has been accusing Iran of interfering in the Middle Eastern countries through the Hezbollah.
Saudi had said that Iran was behind the Hezbollah activities in Syria, Iraq and the other countries in the region and had warned of a stern action against it. Saudi had appealed to the other Gulf countries to take harsh actions to stop these terrorist activities of Iran.