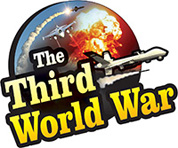 Jerusalem: 'Iran crossed the 'Red Line' by attacking Israel and therefore, Israel too attacked the Iranian bases in Syria. We, therefore, hold Iran responsible for the attacks,' said Israel Prime Minister, Benjamin Netanyahu. These attacks were a warning for the Syrian Dictator, Assad, emphasised Netanyahu.
Prime Minister Netanyahu stated on the social media that Israel had carried out attacks on Iranian locations in Syria, while replying to all those who were incriminating Israel for the attacks.
'Israel has entered a long-drawn war and our position on the war is clear. If anybody attacks us, we will retaliate seven times strongly and if anybody makes preparations to attack Israel, then we will take action even before they do so,' is the stern warning issued by the Israeli Prime Minister.
A few hours ago, Israeli Defence Minister Avigdor Lieberman had announced that these attacks on the Iranian bases was the first chapter and that it has been now closed. But the Israeli Prime Minister, with his announcement of a long-drawn war, has warned that the matter will not end here.
Hezbollah's control over Lebanon a threat to Israel
Israeli Defence Minister, Avigdor Lieberman expressed his concerns saying that, 'the Pro-Iran terrorist organisation Hezbollah gaining complete control over Lebanon is a threat to Israel.' 'If Hezbollah attacked Israel, we will destroy Lebanon completely', warned the Israeli Education Minister.
Hezbollah and its allied parties have won the general elections held in Lebanon four days ago. The Hezbollah victory in the elections, held for the first time in the last eight years, was welcomed by Iran. But the Israeli Defence Minister, Lieberman has expressed concerns saying that that Hezbollah has gained total control over Lebanon.
Liberman claimed that this brings the northern border of Israel under threat. 'As Hezbollah has acquired power in Lebanon, now the Lebanese military will be taking direct orders from the Hezbollah leader, Hassan Nasrallah. And hence, it is possible that that the Lebanese soldiers on the border will be replaced by terrorist snipers. This is a terrible reality,' Liberman pointed out.
Israeli Education Minister, Naftali Bennett, while addressing a security meeting, warned that Israel will not tolerate Hezbollah rule in Lebanon. In the time to come, if the Hezbollah terrorists launched rocket attacks on Israel, Lebanon will be held responsible and Lebanon will be destroyed, warned Education Minister Bennett. Bennett further said that the Hezbollah activities near the Israel border could not be ignored.