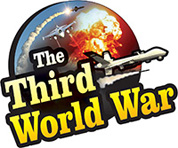 Washington/Beijing: It has been exposed that 'Cloudhopper', a group of hackers connected with the Chinese government is carrying out cyber attacks on technology companies and the US Homeland Security Department has issued an alert that the threat of these attacks will continue in the future. This is a confirmation of the cyber attacks from China on the United States and this will further fester the tension between the two countries.
The US Homeland Security Department issued a separate alert regarding the Chinese cyber attacks. 'Cloudhopper' is a group involved in cyber espionage and theft and it is revealed that it is attacking the intellectual property of the United States. The group's main targets are companies in the Information Technology, Energy, Production, Health and telecommunications sectors. The threat of cyber attacks from this group is very limited as of today. To counter this threat, the government and the private players need to partner with each other,' were the words used by Christopher Krebs, an official with the US Homeland Security Department to describe the alert.
Even before this alert by the Homeland Security Department, some companies had already warned regarding the increasing threat of Chinese cyber attacks. The companies had claimed that the incidence of cyber attacks has increased in view of the US-China trade war. The Chinese government has consistently denied the allegations made by the United States and has refused to comment on the alert.
The issue of Chinese cyber attacks was also on the anvil during President Barack Obama's tenure. At that time, an agreement was signed with China. But this alert clarifies that there is no effect despite the agreement. The reports published by the various US intelligence agencies have warned that Russia, China and Iran lead the list of cyber attackers against the United States.