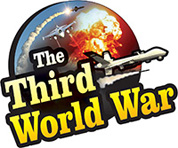 Washington: US Vice President, Mike Pence has accused China of interfering in the US election as they do not want Trump to continue as the US President. China responded strongly by stating that the international community very well knows, which country is known for interference in other nation's internal affairs. This verbal spat seems to have escalated the ongoing tensions between the two countries.
Since Trump took office last year, his administration has escalated pressure on China. He challenged China on various issues like trade, cyber-attacks, Taiwan, South China Sea and North Korea. In response, China stepped up their aggressive policies against the US. However, the US unwilling to back off has now further increased the pressure on China.
China has become a concerning factor in the mid-term US election to be held next month. In all the recent election campaign, President Trump has targeted China and so has his senior leaders and officials. This includes Secretary of Defense, James Mattis, Secretary of State, Mike Pompeo, Director of the CIA, Gina Haspel. Vice President, Mike Pence aggressive position has shocked everyone.
Pence in his recent speech said, "China conspiracy and interference in the US surpasses that of Russia. I was told about this by our intelligence agencies. US people need to be aware of this. China is targeting industries and states that would play an important role in the 2018 election. China is using its trade, political and its military might to increase its influence. Industry, analysts and media needs to be vigilant and needs to kill such conspiracies against the US." Pence also asserted not backing out of aggressive policies adopted by Trump administration against China.
Pence accused China of interfering to shape the American Opinion to influence the Presidential election to be held in 2020. China has created groups and institutes to change public opinion of American people, particularly focused on states supporting Trump.
Hua Chunying, the spokesperson of Chinese foreign ministry strongly responded to the accusation of Vice President, Mike Pence by stating that, China has no interest in meddling in the internal affairs and election process of US. Further criticizing, Hua Chunying said that which country is known to attack the sovereignty of other nations, interfere in internal affairs and hamper national interests is well known to the international community.