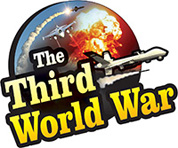 Beijing: The reports of the US-China trade war affecting the manufacturing sector in China have already been published. Multinational companies have begun the process of withdrawal from China, which is known as the manufacturing hub of the world. These include companies from Japan, Taiwan and the United States. Japanese Panasonic and Taiwanese Pegatron are included in the list of these companies. These companies have started moving their business to South East Asian countries and Mexico.
Only last week, the reports showed that the growth of the Chinese economy has declined to 6.5%. The statistics published by China states that the decline in industrial production is one of the significant factors in this decline which is the lowest since 2009. China exports goods worth more than USD 500billion to the United States out of which President Trump has brought products worth USD 250 billion under the ambit of additional taxes.
The implementation of the taxes has been initiated by the United States, and its effects are visible in Chinese exports. Reduced demand has forced companies to reduce production. The profits made by the companies are also being adversely affected. Thus, to avoid the losses incurred due to the taxes imposed by the United States, these companies have started withdrawing from China.
The Japanese companies Panasonic, Sumitomo, Nidec, Daikin Industries and Yokowo, have decided to move a significant part of their business to South East Asian countries and Mexico. 'The trade war will continue for some more time. Shifting to Mexico will give a respite from the US taxation, and the demand will rise,' were the words used by Nidec to justify the move to Mexico.
The leading electronic sector company Panasonic has forecasted a revenue loss of USD 90 million if it continued exports to the United States from China. The company officials clarified that to avoid this, the manufacturing of some essential products will be moving to Mexico and South East Asian countries. The Taiwanese companies Pegatron and Cheng Yui Precision Company, supplying to Apple in the United States, have also indicated shifting of their manufacturing plants outside China.
The companies, moving out of China also include some Chinese companies which make large-scale exports to the United States. These include companies like TCL and Shandong Linglong Tyres. TCL has acquired an undertaking in Mexico and has decided to increase its production there. Whereas, Shandong has indicated shifting to Serbia. The Chinese companies moving out of China despite the concessions and financial aid offered by the Chinese government is a significant development.