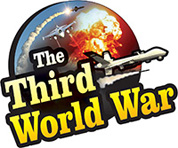 Washington/Beijing: 'China was playing a trade war against the United States for many years. The Trump administration has changed it. Many people have termed it as a trade war and the United States has ventured into it only to win. We're going to get an outcome which forces China to behave in a way that if you want to be a power — a global power — transparency, rule of law, you don't steal intellectual property. ,' asserted US Secretary of State, Mike Pompeo.

Implementation of the new taxes imposed by the US President, Donald Trump was initiated on Monday. Chinese imports worth nearly $200 billion have been brought under the ambit of tax at 5% to 10%, with this action. China also has implemented the tax that it had announced and US imports worth $60 billion have fallen under the ambit of 5% taxes. President Trump had issued a stern warning that the United States has more bullets in its arsenal than China for the trade war. These include the imposition of tax on additional Chinese imports worth $267 billion.

Against this background, the assertion by the US Secretary of State, Pompeo, that the United States will emerge victorious in the trade war is significant. Before Pompeo, the US Secretary of Commerce had warned that there are not many options left with China, referring to the bilateral trade.
Meanwhile, Steve Hilton, former political advisor and scholar from the United Kingdom, has strongly supported the trade war started by Trump against China in his article. He also has given a sensational advice that all the other countries too, should take an aggressive stance against the Chinese policy for domination and impose an economic boycott on China.

Some hardships will be faced because of this policy, as China has become a financial superpower. But Hilton has suggested in his article that only through this policy it could be possible to effect a change in government and other improvements in China.
China has expressed strong displeasure regarding the taxes imposed by the United States and has criticised that this was an example of bullying by the United States. China has accused that other countries of the world also are also being forced to succumb under the pressure of this action.