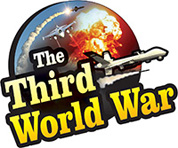 London/Haig/Canberra: The spiteful cyber-attacks carried out by GRU, a part of the Russian military, on institutions and agencies from different parts of the world are completely unacceptable, was the crushing criticism by the United Kingdom, Netherlands and Australia. The three countries also warned that a fitting reply will be given to the attacks on the world systems and the related agencies. This is the first instance of three major countries joining hands to form a front against Russia on the issue of cyber-attacks. This has created a sensation at the international level and there are indications that the conflict in the cyberspace will further intensify in the near future.
Jeremy Hunt, British Foreign Minister fired a salvo of criticism against Russia in his statement issued on Thursday morning. The statement refers to Russia as a 'boycotted country' and alleges that the Russian agency GRU is carrying out 'arbitrary and careless' cyber-attacks around the world. While the United Kingdom also levelled accusations against the Russian agency, Netherlands published the names and photographs of the spies involved in the attack on the international agency OPCW.
At a time when the United Kingdom and the Netherlands opened a front against Russia in Europe, Australia from the Asia-Pacific too, has targeted Russia for the cyber-attacks. Australian Prime Minister Scott Morrison accused in an independent statement that the Russian activities in the cyber sector are spiteful. The Australian Prime Minister also accused that it was the Russian agencies that were behind the cyber-attacks that were carried out in Australia between the years 2015 and 2018. Prime Minister Morrison clarified that he was referring to the cyber-attack on International Anti-Doping Agency in 2015 and the 'Bad Rabbit' ransomware attack in 2017.
Following this statement by the Australian Prime Minister, British Prime Minister, Theresa May and Netherlands' Prime Minister Mark Root also published statements condemning the Russian cyber-attacks. 'Russia attempted to carry out cyber-attack on the organisation working to free the world from chemical weapons. This only goes to show that the Russian agencies have no care for international values and rules,' were the words used to claim that Russia was responsible for the cyber attack on OPCW.
'Today's action is an open message from the international community to Russia. If the international systems and the related agencies are targeted, we will aptly retaliate to save them,' warned the United Kingdom and the Netherlands. But the Russian Foreign Ministry has dismissed all the allegations levelled by the United Kingdom, Netherlands and Australia.
'The cyber-attack allegations against Russia are a product of a very creative and fertile brain, but reek of sheer falsehood. The allegations aimed at undermining the Russian interests are completely incorrect,' the Russian Foreign Ministry spokesperson, Maria Zakharova, dismissed the allegations on Russia with these words.