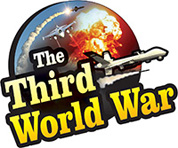 Paris/Tripoli/Ankara: – French President Emmanuel Macron made crushing allegations against the Turkish President, saying that it has been exposed that the Syrian mercenaries are entering Libya, on board Turkish vessels, since the last few days. Turkey has alleged that France is responsible for the Libyan problem while answering the allegations, made by the French President. With the allegations and counter-allegations, indications are being received that the France-Turkey dispute over the Libyan conflict is festering. Before this, high tensions were reigning between the two countries over the Kurds issue.
A meeting had been convened in the German capital of Berlin, to discuss the Libyan conflict. Along with Germany, heads of state of the United States, Russia, the United Kingdom, France, Turkey and also the European Union and United Nations participated in the meeting. The Libyan government and rebel leaders also were present.
It was decided in the meeting that efforts will be made only through peace talks and ceasefire, to end the Libyan conflict. At the same time, it was also decided in the meeting that no third country or organisations, will provide any assistance to the warring factions to prevent a flareup of the conflict. French President alleged that Turkey has violated the rules set out in this meeting.
French President Macron made crushing allegations 'It has been observed since the last few days that the Syrian mercenaries are reaching Libya in Turkish ships. President Erdogan had agreed to the decision of not providing military assistance. But this movement of the Syrian mercenaries is a clear violation of the promise made by Erdogan. Erdogan has failed to keep his word.'
Turkish spokesman warned France 'There has been a prompt reaction by Turkey against the French President's allegations 'France is mainly responsible for the problems created in Libya since 2011. It is an open secret that France supported General Haftar to gain control over the natural resources in Libya.' The Turkish spokesman also claimed that the French allegations are illogical.
As per the information given by the Syrian human rights organisation, nearly 2,500 Syrian mercenaries have landed in Tripoli. Turkish President Erdogan has repeatedly claimed that this deployment is within the framework of rules. But the United States has warned that the Turkish military deployment will fester the situation in Libya further and even Russia has lashed out at this Turkish deployment.