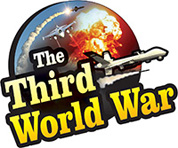 Washington/ Beijing: The United States has warned China to stop intervening in the inheritance procedure of Dalai Lama, the Supreme Dharmaguru of Tibet, or else it will impose restrictions on China. A bill has been proposed in the House of Representatives Parliament in this regard. This bill is a clear warning to China regarding its interference over Tibet, claims the senior member and speaker of the Parliament, Nancy Pelosi.
The current Tibetan Dalai Lama is the 14th Dalai Lama of the Tibetan Buddhist tradition and he is 84 years old. According to Tibetan inheritance, the procedure for the selection of the 15 the 'Dalai Lama' has begun. In this regard, during a meeting last year. senior religious figures among Tibetan Buddhists decided.that all rights to select the next Dalai Lama belong to the 14th Dalai Lama.
However, in 1959 after the uprising of Tibetans in Tibet, China's ruling dynasty continued to oppress and suppress Tibetan Buddhists and efforts are underway to change the culture of Tibet. The Chinese Communist rule is trying to claim the right to choose the Tibetan Buddhist Dalai Lama; China has taken a firm stand over this.
Some Buddhist groups in Tibet have been forced to stand up in their favour for this and initiate movement new Dalai Lama's selection through them. The Dalai Lama has opposed the Chinese movements and has repeatedly expressed his displeasure. The 8th Dalai Lama has appealed to the international community as well, and the US Bill seems to be part of it. The United States has repeatedly voiced opposition to China's actions in Tibet. In support of the Tibetan people, the United States has previously enacted a separate Act, the 'Tibetan Policy Act'. However, China's ruling Communist rule has shown that in the past few years, there has been a sharp uproar of religious freedom in China. Two years ago, China had also directly taken to the United Nations to address the atrocities committed against the people of Xinjiang province. Since then, various human rights organizations have raised their voices against the tax laws imposed on Christians in China. Against this backdrop, the Dalai Lama's intervention in the selection of Buddhists gained control
Therefore, the United States has taken an aggressive stance against it and has filed a bill indicating direct action against China. If approved by the upper house of parliament, the bill could be converted into a law. Under the new law, the United States will impose a ban and confiscate their properties of the Chinese officials who interfere with the Dalai Lama's process of selecting their successor.
The Act also provides for the establishment of a US diplomatic office in Tibet. If this office is not approved, China will also be prohibited from establishing a new office in the US and measures will be taken over this.