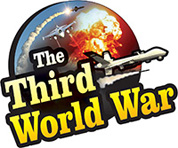 New Delhi: – The Wuhan virus, which has been playing havoc in China, has come to India. The Union Health ministry has informed that a student from Kerala, who is studying at the Wuhan University, has returned to India after getting infected by the Wuhan virus. The health department also has been placed on high alert.
Wuhan virus has created a panic situation around the world. Patients infected with the virus have been found in many Chinese cities and the numbers are increasing consistently. To stop the spread of this virus that has claimed 170 lives so far, China has imposed a lockdown on 17 cities. But the virus is being carried by the people returning from China to their homeland. Till date, 18 countries have reported patients with Wuhan virus infection.
The virus has now entered India too. The health department clarified that one student who returned from China has been infected with the Wuhan virus. This student is from Kerala and is studying at Wuhan University. The condition of the student is said to be stable and he has been kept under observation by the doctors.
Special Secretary Sanjeeva Kumar, from the Ministry of Health, assessed the preparations to stop the spread of the virus in the country. All the airports and hospitals have been instructed to take special precautions. He also informed that the local media is being used to create awareness regarding the virus.
It has been reported that nearly 250 Indian students and professionals are trapped in the Hubei province in China. A campaign will be undertaken to extradite these people from China. China has already granted permission for the campaign. An Air India aircraft will be despatched soon for this purpose.
All the passengers coming from China are subjected to thermal screening, and suspected patients are kept in special wards created in the hospitals in various cities. This thermal scanning is being conducted at nearly 20 airports in the country.
Suspected patients with Wuhan virus infection have been found in places like Mumbai, Delhi, Jaipur and Chapara. But it has been confirmed that the patient from Kerala has Wuhan virus infection.