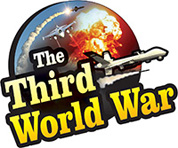 Washington: Turkish President Recep Erdogan announced 'Turkey is willing to provide whatever assistance to the Libyan government of National Accord, to safeguard the Libyan interests.' The Turkish President made this announcement after meeting Fayez al-Sarraj, the Prime Minister in the Libyan government of National Accord. Turkey has taken this stand after rebel leader General Khalifa Haftar declared that the decisive battle has started for control over capital Tripoli. Qatar also has declared support to the Libyan government of National Accord.
Turkey, who has come forward to save the Libyan government, had already made preparations to enter the conflict. Last month, the Libyan government and Turkey signed a special military and defence agreement. The Turkish government claimed that as per this agreement, Turkey could provide all the military, naval and air force support, to its North African ally, on a request from Libya.
Against the background of this agreement, Libyan Prime Minister Sarraj visited Turkey a few hours ago and met President Recep Erdogan. During the meeting, President Erdogan expressed willingness to provide military support to the Libyan government. Erdogan criticised 'General Khalifa Haftar, leading the rebellion against the Libyan Government of National Accord, is not the official representative of Libya, but a representative of an illegal system in Libya.
President Erdogan said while talking to a local news channel that this military cooperation was necessary to safeguard the interests of Turkey, along with Libya. The Turkish parliament also has said that Turkey will cooperate fully on Libyan request. Turkey has kept armoured vehicles, rifles, rockets and other weaponry ready for the military action in Libya.
Both the countries avoided elaborating, whether Prime Minister Sarraj asked for the military assistance from Turkey in this visit. But against the background of increasing activities by General Haftar's rebels, the Libyan government has succeeded in getting support from Qatar too. Prime Minister Sarraj visited Qatar before Turkey and met the Foreign Minister of Qatar, Mohammed Bin Abdul Rehman Al Thani. During the meeting, Al Thani declared that Qatar was standing behind Libya.
Meanwhile, the army of General Haftar, who is the chief of the Libyan military, is moving in the direction of Tripoli and have gained control over major territory. General Haftar has warned that the decisive war has started for Tripoli. Along with Russia, Saudi Arabia, United Arab Emirates and Egypt are supporting Haftar. Whereas, Turkey, Qatar and Iran have declared support for Libyan Prime Minister Sarraj. Therefore, two big groups are pitched against each other in the Libyan conflict. It is becoming clear that the conflict between these two groups will be attaining dangerous proportions in the time to come.