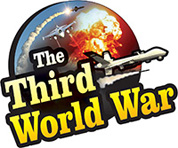 Ankara: 'France should not deploy army in Syria. The deployment of the French army in this country will amount to infiltration and it will be a calamitous step,' warns Turkish Defence Minister Nurettin Canikli. This warning is being seen against the background of the increasing tension between France and Turkey. A few hours ago, Turkish President Erdogan had termed the French position on Syria as incitement for Turkey and also had threatened to target France.
Last week, Kurd and Arab rebels from the Syrian rebel organisation 'Syria Democratic Forces' had visited France and met President Emmanuel Macron. The French President had expressed willingness to mediate for peace between the Kurdish rebel organisations in Syria and Turkey. At the same time, the Syrian rebels informed of the deployment of the French army units in Syria for the country's stability. The Syrian rebels had claimed that the French army units will be deployed in the northern parts of Syria. France had refuted the claim earlier but two days ago France has given indications of this deployment.
There are reactions coming regularly about this from Turkey over the past four days. Turkish Defence Minister Canikli threatened France over the deployment "If France has taken steps for deployment of army in the northern parts of Syria, it will be illegitimate and would go against the international rules. This French action in Syria can be termed as infiltration. If France directly or indirectly tries to support the terrorist organisations in Syria it will have disastrous effects," warned Defence Minister Canikli.
The Turkish Defence Minister has issued this warning in order to prevent France from helping the Kurdish rebels in Syria. Turkey has declared the Kurdish organisations in Syria as terrorists and has claimed that helping these organisations amounts to helping terrorists. Turkey has undertaken an operation against the Kurds in Afrin and is likely to turn its forces on to the Kurds in Manbij.
Turkey has claimed that the French deployment in Syria will prove to be advantageous for the Kurds. In that case, there will be obstacles in the Turkish action against the Kurds and Turkey will have to attack the groups supporting Kurds, warned Turkey. Bekir Bozdag, the Turkish Deputy Prime Minister had issued a similar warning to France last week. 'Those who take a stand to support and cooperate with the terrorists opposed to Turkey, will all be targeted by Turkey. We hope that a country like France will not take such irresponsible steps,' warned Bozdag to France. Meanwhile, France and Turkey are both members of NATO. NATO had initiated conflict against the Assad rule and the IS in Syria. In spite of this, the differences and tension between France and Turkey seem to have increased because of the Kurdish issue in Syria and the issue of migrants influx in Europe.