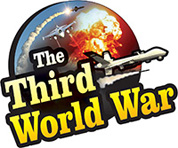 Beijing: US Secretary of State, Mike Pompeo lashed out at China saying that 'there are differences over the most fundamental issues between the United States and China and the United States is extremely concerned about issues regarding the Chinese activities in the South China Sea and in the human rights arena.' The Chinese Foreign Minister also took strong objections to the United States' policies regarding trade and Taiwan. This face-off between the United States and Chinese Foreign Ministers is an indication of the severe tension in the Sino-US relations.
The United States and China have been at loggerheads on multiple issues in the last few months. China has become restless due to the trade war declared by US President, Donald Trump and all their efforts to compromise or forcing the United States to retract, have failed. At the same time, the United States continues to make moves to corner the ruling government by increasing the pressure consistently. The methods used are imposing heavy taxes on Chinese goods, providing aid to Taiwan, imposing sanctions against China on the issues of human rights and show of strength in the South China Sea.
Against this background, the visit of the US Secretary of State to China becomes significant. Instead of taking and amiable position, Pompeo presented the aggressive stand of the United States during the meeting with the Chinese Foreign Minister. Secretary of State, Pompeo openly expressed his displeasure over the issues of human rights violation in China, stability in the South China Sea region, and the Chinese activities near Taiwan, before Chinese ministers.
China attempted to reply in the same aggressive language to the US Secretary of State. Chinese Foreign Minister Wang Yi raised the issues of the trade war and aid to Taiwan. The Chinese Foreign Minister reprimanded that the activities of the United States in Taiwan are detrimental to Chinese interests. The two leaders also had discussions regarding North Korea, during which the US Minister insisted on the denuclearisation of North Korea.
Trump bans Chinese products in the US defence sector
Washington: US President Donald Trump has indicated initiating measures to make the defence sector in the country completely self-reliant. To achieve this, steps are being initiated to ban the use of Chinese technology and products in the defence sector.
In a report published by the US defence headquarter Pentagon, it had been stated that China-made chips and other components were being used in the US military systems. President Trump declared that there will be a ban on these products, according to his earlier announcement about promoting the use of domestic products.