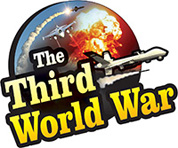 Beijing: Chinese Foreign Minister Wang Yi issued a warning to the US, stating, 'The United States should not open the Pandora's Box, as anything unexpected can come out of it. The new military deployment of the United States in the Middle East will cause an escalation of the already existing tensions in the region and may open a Pandora's box.' Interim US Secretary for Defence, Patrick Shanahan declared that additional soldiers would be dispatched to the Gulf.
Last month, the United States dispatched the aircraft carrier, USS Carl Vinson along with its fleet of warships and bombers to the Persian Gulf. Following the attack on four oil tankers near the cost of United Arab Emirates (UAE), the United States deployed additional 1,500 soldiers in the Gulf. However, US Secretary of Defence, Patrick Shanahan claimed that the situation had festered further, because of the provocative Iranian actions and announced the deployment of another 1,000 soldiers in the Gulf.
The Pentagon had published concrete evidence substantiating Iran's involvement in the attack on two oil tankers in the Gulf of Oman. The photographs show soldiers of the Iranian Revolutionary Guards (IRGC) pulling up to one of the oil tankers, travelling in an Iranian patrol vessel. The pictures clearly show Iran was behind the attacks, the Pentagon blamed. However, China has dismissed the new deployment of soldiers in the Middle East as also the proofs produced by the United States.
The Chinese Foreign Minister warned saying that 'The Concerned countries should avoid activities that will escalate the tensions in the region. They should especially not open Pandora's Box, as anything unexpected can come out of it.' At the same time, Foreign Minister Wang Yi held the United States responsible for the tensions in the Gulf saying, 'The United States should limit its dynamic movements and should not take any unilateral decisions. The crisis will deepen if the US makes decisions unilaterally.'