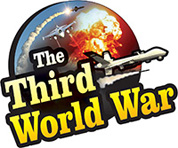 Washington/Beijing: US President, Donald Trump has warned that if the trade talks with China, during the G-20 summit in Tokyo, are not successful, the tax will be imposed on the Chinese goods imported into the United States, worth $300 billion. China has immediately replied to the threat, issued by Trump and China has warned that it is not scared to fight a trade war. The verbal duels between President Trump and the Chinese leadership only indicate that the trade war will be festering further.
Last months, US President Trump, while imposing an additional tax on Chinese goods imports, initiated a spate of successive actions against China. They included measures like Black Listing of Chinese companies and including China in the Currency Monitoring List. At the same time, accusing China of being responsible for the failure of talks between the United States and China, he threatened to impose new taxes.
While the United States was consistently pressurising, China, instead of being aggressive, had initially adopted a very soft stand. Therefore, it was being indicated at the international level that China has surrendered in the trade war. But since the last 3 weeks, China has shed its soft stand and adopted an aggressive stance in the trade war. After taking a firm stand to support the Chinese company Huawei, China has made all the necessary preparations to target the United States.
China,who had indicated stopping the purchase of US bonds, has started reducing its proportion in the Foreign exchange reserves, replacing it with gold. The Chinese purchase of more than 15 tonnes of gold, in May,clearly indicate the intent. The reprimand given to the companies from the United States and other countries in a meeting has become a topic of discussion.
In view of the hit taken by the Chinese economy, China has permitted the local provinces to issue special bonds, to try and give an impetus. At the same time, preparations for imposing restrictions on the US companies, in the Information technology sector and an amendment to the law, for this purpose has also been initiated. The Chinese officials claimed that an independent system is being created so that the technologies developed by the Chinese companies are not available to the US companies.
The successive occurrence of these events, only indicates that the US-China trade war will only intensify, in the times to come. The United States and China are the top two economies in the world. Therefore, consistent warnings are being issued that the trade war between these two countries will have repercussions on the entire global economy and trade, and now the language of these warnings is becoming harsher by the day. John Kramer, a German economist, has clearly warned that the increasing intensity of the US-China trade war is the sign of the end of the golden era of globalisation.