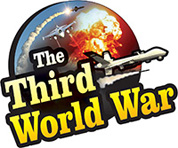 Washington: 'Against the background of the conflict over trade issues with the United States, China is exerting tremendous pressure on North Korea. At the same time, China is helping North Korea by supplying fuel, chemicals and other utilities. This is creating obstacles in the process of normalisation of the United States-North Korea relations,' alleged US President Donald Trump.
Only last week, President Trump had cancelled US Secretary of State Mike Pompeo's visit to North Korea, blaming that China was not cooperative enough in the denuclearisation of North Korea. On this background, President Trump targeting China once again seems significant. Trump praised the North Korean Dictator Kim Jong Un while criticising China and said that he shared good relations with Kim Jong Un and announced the suspension of war exercises scheduled to be held with South Korea.
Various groups including the United Nations had reported that North Korea has accelerated the nuclear program once again. A possibility of imposition of fresh US sanctions on the North Korean nuclear program was also being predicted. Indications of adopting a more aggressive stance against North Korea were being given after cancellation of Secretary of State Mike Pompeo's visit. But, by targeting China over the North Korean issue Trump has indicated that his actual aim was at China.
Severe reactions have emerged from China on Trump's statements and China has criticised that these statements are baseless and irresponsible.