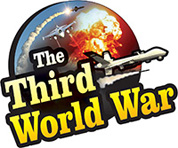 Washington: US President Donald Trump through a special order announced that the Space Command, responsible for the outer space will henceforth be known as the Unified Combatant Command. This decision of the US President is said to be the next stage after the Space Force and the Space Force Command. It is believed that President Trump has underlined the possibility of a conflict in space by awarding the status of a department participating in the war to the department responsible for space. China has showered criticism on this decision and has said that the announcement of the new command amounts to militarisation of space.
US Vice-President Mike Pence and Airforce Secretary Heather Wilson informed about the Trump order at a program held at the Kennedy Space Centre on Tuesday. Vice President Pence announced that the new command will be responsible for the US military campaigns in the space and the 11th section of the US defence forces will be the Unified Combatant Command henceforth. China reacted very sharply to this US announcement.
Chinese Foreign Department spokesperson Hua Chunying expressed the Chinese displeasure saying, "China has always opposed the militarisation of the space sector and arms race in the space. China is denouncing this move to create a new battle field in space."
Before this, in the month of June announced the formation of a space force and declared that the space force will also be an independent force and will function independently. After this, President announced the Space Force Command as the sixth section of the US defence forces. Pentagon had declared at this time that the United States will be deploying missiles in the space for the security of the United States and to retaliate strongly against Russia and China.