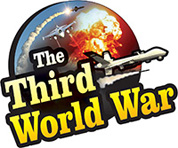 Caracas: The United Nations has expressed fear that the condition in Venezuela, where a large number of citizens are fleeing the country because of the political and economic crisis, is similar to the immigrant crisis of Europe back in 2015. More than a million immigrants had entered Europe after the German Chancellor Angela Merkel opened the gates to it for the immigrants.
The value of the Venezuelan currency Bolivar has seen a phenomenal slide, and the International Monitory Fund (IMF) has expressed concern that the inflation may reach a million per cent. The fiscal deficit in Venezuela has reached 20% of the GDP, and the debt has crossed USD 150 billion. Production of crude oil which is the primary source of income for the country has seen a significant drop and has reached the lowest level in three decades.
Venezuela, an oil-rich country is faced with the worst economic crisis. Since 2014, the state has witnessed an economic slowdown and crumbling oil prices, and the US sanctions only worsened the condition. Two years ago, the incident of more than a hundred thousand citizens migrating to Columbia for want offood and medications had caused a stir. Nevertheless, the numbers of people leaving Venezuela is steadily rising ever since and has now reached nearly 2.3 million.
The countries of Brazil, Columbia, Ecuador and Peru, offering refuge to the Venezuelan migrants in the past have initiated strong measures to stop the influx of immigrants. Only last week after a violent incident involving Venezuelan immigrants in Brazil it deployed military contingents at its borders. Moreover, Ecuador has implemented a new rule making it mandatory for each of the immigrants to maintain their passports and other necessary documents.
The Venezuelan citizens have been cornered as the Latin American countries have stopped accepting immigrants. The fears expressed by the United Nations (UN) become significant against this background. The UN has claimed that Latin America is on the brink of a new crisis because of the Venezuelan immigrants.