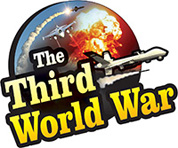 Caracas/Washington: The United States alleged that the elections and subsequent success of President Maduro in Venezuela on Sunday, was a 'sham' and imposed new sanctions on Venezuela. China refrained from congratulating Maduro under the pretext that it did not wish to interfere in the internal matters of Venezuela. 14 nations from Central and South America have expressed displeasure over the Venezuelan elections and have decided to recall their ambassadors. President Maduro accused United States of conspiracy and expelled US embassy chief, Todd Robinson.
It was announced that President Nicholas Maduro was elected in the elections held on Sunday, with 5.8 million votes. Within a few hours of this result, the United States announced that it was imposing new sanctions on Venezuela. US President Trump has already signed the orders to that effect and has appealed that Maduro should make efforts to establish democracy in Venezuela.
President Trump said in his statement, 'President Maduro should conduct free and fearless elections in the country, release all political prisoners unconditionally and end the financial hardships of the Venezuelan people.' US Vice President, Mike Pence has criticised the Venezuelan elections, referring to them as being a 'sham'. Pence assured that the United States will always stand by the Venezuelan people against the dictatorship in Venezuela.
The new sanctions imposed by the United States on Venezuela have targeted the loans taken by the Venezuelan government and government companies and their property. Last week the United States imposed sanctions against the second-in-rank leader in the Venezuelan government Diosdado Cabello, his wife Marlenys and brother Jose David Cabello, and froze their bank accounts and properties in foreign countries. Prior to this, accounts of 20 companies connected with Maduro had been frozen.
The European Union and the United Kingdom also have given indications of action against Venezuela, following the United States. 14 countries in Central and South America have decided to recall their Ambassadors from Venezuela. China, who stood firmly behind the Maduro government five years ago, has also taken a cautious stance regarding the election results. Without directly congratulating President Maduro, the Chinese spokesperson said that the disputes about the elections should be resolved internally.
Following the announcement of sanctions from the US, Venezuelan President, Maduro accused the United States of conspiracy and announced the expulsion of the US diplomats. Chief of the US embassy in Venezuela, Todd Robinson has been ordered to leave the country in 48 hours.
Western analysts have indicated that the financial situation in Venezuela will worsen with the election of Maduro and the country will fall into the list of 'failed countries'. Everyday, around 4 to 5 thousand Venezuelans are fleeing the country and prices have increased by more than 500%. There is a picture of severe shortage of food and medicines in many parts of the country.
Three months ago, the Venezuelan M currency, Bolivar, was devalued by about 99.9%. As of today, one has to pay more than 100,000 Bolivar against one US dollar.