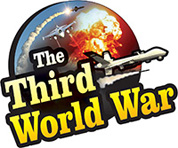 Buenos Aires: While the economies of the Latin American countries like Venezuela and Brazil are receiving shocks, dark clouds seem to be hovering over the Argentinian economy too. The Argentinian currency, Peso declined by about 7% on Wednesday and the warnings of this decline in the growth rate by 1% are being issued. Against this background, Argentinian President, Mauricio Macri has asked the International Monetary Fund to provide an immediate aid of $50 billion. The International Monetary Fund has provided Argentina with an aid of $15 billion in the month of June.
Macri who came to power in 2016 in Argentina, had promised to improve the economy and create employment. Concerns are being expressed as the direction of the Argentinian economy remains the same, as it was before Macri assumed power. The Argentinian economy is showing a consistent decline over the last one year, and it is evident that Macri has been a total failure in reviving it.
The debt burden in the Argentinian economy has crossed a whopping $320 billion and due to the apathy of the investors, the country is forced to borrow funds at a high rate of interest. There is a general doubt at the international level about Argentina's ability to repay the loans in time and this seems to be having severe repercussions on the Argentinian economy.
The value of the Argentinian Peso against the US dollar was 15 Pesos to a USD. But in the last eight months the Peso has slid by more than 50% and on Wednesday the Peso was trading at 34 Pesos to a USD. The soybean and corn production in the country has been severely hit by this year's draught and this has affected the country's exports. The growth rate is likely to decline due to the reduction in exports and fears are being expressed that the decline will be by around 1%.
In view of this crisis, Argentina had appealed to the International Monetary Fund in the month of May. Accepting the appeal, the International Monetary Fund disbursed an amount of $15 billion to Argentina. But in view of the decline in currency value, this fund is proving to be insufficient and hence, the demand for a new aid has been raised. Christine Lagarde, the Managing Director of the International Monetary Fund has indicated that President Macri' will be considered positively.