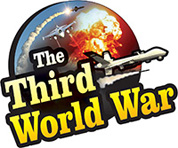 Caracas: Latin American states and Canada, countries which are the members of the Lima Group, have opined that it is necessary to have a change in the government in Venezuela, through political and diplomatic means. Also, to achieve that there is a need to build pressure on the Maduro government. Therefore, the Lima group has demanded the international community to stop trading in oil, gold and other commodities with the Maduro government. Furthermore, reports of the United States sending humanitarian aid for the Venezuelan people were also published, and it is said to have reached Brazil and Colombia.
The discontent against Nicholas Maduro, who is holding on to power with military backing, is intensifying by the day. Along with the United States and Canada, more than 20 countries from Latin America and Europe, have reiterated their recognition for Juan Guaido, the opposition leader of the agitation against Maduro, as the interim President of Venezuela. The international community is consistently trying to pressurise Maduro to step down and now and the Lima group has joined these efforts as well.
In 2017, Canada and the Latin American countries had formed the Lima group to find a solution for the Venezuelan crisis. On Monday, the group held an exclusive meet in Canada. Following the meeting, the group released a statement on Venezuela. It calls on the Venezuelan military to hand over power to Interim President Guaido, blaming the government for a massive violation of human rights in the country. Nevertheless, Canada has announced to provide financial aid of $50 million for the people who had to flee from the country due to the lawless Maduro rule.
The Venezuelan economy mainly runs on oil-based export and other than that gold, steel and food grains form a significant part of the export revenue. Although the US sanctions severely hit the Venezuelan economy, countries like Russia, China, Turkey and Iran have maintained their trade relations with the state. Owing to them, Maduro is believed to have continued his rule. The pressure on the Maduro regime would rise if other countries stopped their trade with Venezuela. The Lima group has, thus, appealed to stop trade with the state.
Meanwhile, the Venezuelan army has reportedly stopped the US-sent humanitarian aid at their borders, and it could further aggravate the humanitarian crisis in the country.