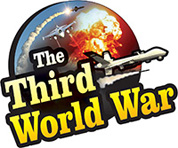 Washington: Following the cancellation of Secretary for State Mike Pompeo's visit, the United States has made another announcement on Tuesday to further increase the pressure on North Korea. US Secretary for Defence James Mattis announced resumption of war exercises with South Korea that were suspended for the last three months. The United States also warned that the discussions with the North Korean government will resume only after North Korea is completely denuclearised.
The United States has initiated rapid steps on the issue of the North Korean missile-testing and denuclearisation. Defence Secretary Mattis, while talking to the reporters at Pentagon, the US defence headquarter, clarified that the war exercises with South Korea have not been suspended..
'The United States had, as a goodwill gesture, announced cancellation of the war exercises with South Korea, against the background of the historical meeting between the leaderships of the United States and North Korea in Singapore. But the United States will not discontinue the war exercises with South Korea on a permanent basis. The war exercises will resume soon,' announced Mattis.
This is the second major decision taken by the United States in the last five days. President Trump cancelled the North Korean visit of Secretary of State Mike Pompeo accusing China of not extending sufficient cooperation for the North Korean denuclearisation. President Trump laid the blame on China for the denuclearisation of the Korean region not progressing in the proper direction.
China as well as North Korea had expressed regret over the United States' announcement. China had alleged that the US President's statement is far from reality, whereas North Korea had severely criticised President Trump saying that the United States is showing distrust in North Korea's efforts. Secretary for State, Mike Pompeo has retorted to North Korea's criticism saying that the United States will hold discussions with North Korea only after it fulfils all the promises.
Meanwhile, a historic meeting was held at Singapore, in the month of June, between US President Donald Trump and North Korean Dictator King Jong-Un. In the negotiations during the meeting the North Korean Dictator had promised to scrap the nuclear program and stop missile testing. Accusations were rife that although on the face of it North Korea has agreed to scrap the nuclear program, the country is not willing to let go of its nuclear weapons.