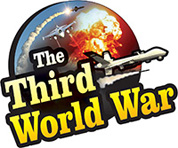 Little Rock: An agency in Arkansas State Capitol in the United States has given official recognition to the "Church of Satan". The Church of Satan is now being regarded as an official religious organisation and accordingly will be granted the same status and rights given to any religious organisation going further. Over the past few years, the followers of the organisation have been consistently demanding the same
Lucien Greaves, the founder of the Church of Satan, had demanded recognition at the official level for the organisation and acceptance to Satan worship, as a separate religion. He has also criticised that denial of these demands was the oppression of their religious freedom. However, within the legal framework, this kind of religious discrimination has no place. Greaves and his organisation contended that when all the other religions have complete freedom of worship, refusing permission for worshipping Satan, is not within the law. It is this argument that seemed to have received a response.
Internal Revenue Service (IRS) has decided to exempt the Church of Satan from tax. As a matter of fact, religious groups are eligible for such exemptions. Therefore, the exemption granted to the Church of Satan proves the fact that it has received recognition on an official level. The local media have made such claims and have also said that the Church of Satan will be able to avail the other rights that they demanded.
Because of which, the Church of Satan will come forward as an official religious organisation going ahead and would secure all the rights. Notably, they would be able to complain regarding religious discrimination against them and would even get legal protection. Founder of the Church of Satan, Lucien Greaves, had in the past complained about the partisan treatment being meted out to the organisation. Therefore, he had several times alleged that his religious freedom was threatened.
Earlier, the followers of the Church of Satan had attempted to build a temple of their deity, Baphomet in Arkansas. Nevertheless, it faced stiff opposition. Despite the opposition, the organisation made a temple, citing their religious freedom rights and had even installed the Baphomet Idol.