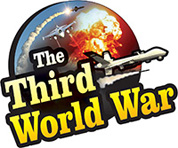 Washington: The United States has advised its citizens not to visit Pakistan with a warning, 'The terrorists in Pakistan, in the past, have attacked the US Diplomats and embassies in Pakistan. The terrorists will continue to attack, in the times to come.' The United States has warned that the regions of Balochistan, Khyber Pakhtunkhwa and Pakistan occupied Kashmir (PoK) are particularly unsafe. The US warning clearly demonstrates that terrorists are still moving freely in Pakistan and the message has been delivered to the world that the country has failed to take effective action against terrorists.
Pakistan Prime Minister Imran Khan has expressed confidence that the country would soon see much tourism in Pakistan. However, the analysts had warned that till the time Pakistan becomes safe and the problem of terrorism is eliminated from the country, no foreign tourists would come to Pakistan. Given the developments, the travel advisory issued by the US Department of State, to the citizens of the country attracts attention. Previously, terrorist organisations have attacked the US diplomats and politically central locations. The US State Department has said in its advisory that as per the information received, the terrorists in Pakistan would continue to attack the US interests.
The US State Department has, therefore, warned that the US citizens should avoid travelling to Pakistan.
Especially the provinces of Balochistan and Khyber Pakhtunkhwa in Pakistan have become increasingly unsafe. Hundreds of people have been killed here. It also includes the Federally Administered Tribal Areas (FATA) in Pakistan. The Balochistan province has become extremely sensitive with ongoing rebel activities, and even an ethnic conflict has struck in the region. Therefore, Balochistan has become most unstable, the US State Department informed. Also, the department lambasted Pakistan, noting that terrorists were still active in Pakistan occupied Kashmir (PoK).
Military analysts claim that the problem of terrorism in Pakistan, has been eliminated and it was possible only because of the military actions. However, since the last few weeks, terrorism has been rising once again, in Pakistan. Last week, the people from the Hazara community, considered a minority in Pakistan, were targeted in the Balochistan capital of Quetta. In the suicide bomb attack that targeted the community, 21 people were killed. The people from the Hazara community started an agitation, alleging that Prime Minister Imran Khan did not take a serious note of the incident and did not even bother to visit the site. Whereas, intense protests have initiated in the Khyber Pakhtunkhwa province demanding an independent Pakhtunistan.
All the events seem to be reflecting in the US Travel Advisory. It may deliver a significant blow to Pakistan. The country has claimed a resounding success for its counter-terror actions. Nevertheless, the hollowness of the claims lies exposed due to the US Travel Advisory.