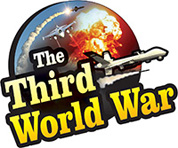 Washington/Beijing: The Trump administration has taken a strict stand that the Chinese mobile companies and the Chinese companies that provide related technology are a threat to the security of the United States. Indications are that the entry for China Mobile, known to be a Chinese state-owned undertaking, will be refused entry into the United States for the same reason. US President Donald Trump has consistently taken an aggressive stance against China and has been accusing it stating that the Chinese companies are stealing the US technologies and robbing the United States of billions of dollars.
The US 'National Telecommunications and Information Administration' (NTIA) has published an independent statement about China Mobile on its website. The statement contains specific instructions from the 'Federal Communications Commission' (FCC) to stop the entry of China Mobile into the United States. The agency has mentioned the threat from the state-owned Chinese firm, China Mobile in these words, 'The US intelligence agency and other officials have pointed out that the applications contained in China Mobile are a threat to the national security as well as pose risk to the law and order within the state.'
US President Trump has taken an aggressive decisions to stop the entry of the Chinese companies into the United States, even in the past. A few months ago, Trump had banned the company ZTE from carrying on their US business. The reason stated for the ban was that the company had helped North Korea and Iran despite the sanctions. It is said that the trade war between the United States and China was the reason behind the US action.
President Trump targeted imports of Chinese goods worth $50 billion, by imposing a 25% tax on them. At the same time, he has threatened to impose tax on Chinese goods worth $200 billion.