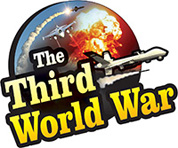 Washington: To counter the rising Chinese influence in the marine region, the United States will build super advanced drones armada. This drone armada will be equipped with directed energy weapons meaning Laser, Hypersonic missiles, artificial intelligence (AI) and cyber technologies. This information is revealed in the report released by the US Congress, in the last week. This indicates that the appearance of the US navy is likely to change soon.
Today, there are 290 warships in the US, and 10 out of these are gigantic aircraft carriers. The US navy is considered to be the largest and the most powerful in the world. President Trump announced a year ago, that, the warship strength would be taken to 320, in the next few years to maintain the sovereignty of the US Navy. The US navy welcomed this announcement by President Trump. But at the same time, Congress has drawn attention to the increasing Chinese marine movements, in the Indo-Pacific region.
Congress has warned in its report that the increasing influence of the Chinese navy, in the Indo-Pacific region can pose a challenge to the US warships. Against this background, the US Congress has suggested, in its report, that the US Navy should come out of the conventional readiness, to counter the Chinese influence. Last year, the drone destroyer Sea Hunter became operational in the US Navy. Congressional Service Report says that many more of these drone destroyers and submarines are needed in the US Navy.
This report prepared by the US naval analyst Ronald O'Rourke says that there is a need to build a big fleet of ships similar to Sea Hunter and also Medium Unmanned Surface Vehicles and Extra-Large Unmanned Surface Vehicles. The analyst has suggested in his report that along with the warship sized drone destroyers, the US navy should also develop drone submarines.
The US Navy uses drone destroyer Sea Hunter only for surveillance purposes. This drone destroyer has not been equipped with any weapon systems. But O'Rourke has expressed a clear view that the drone armada should have the most advanced weapon systems. The drone armada equipped with directed Energy Weapons meaning Laser, hypersonic missiles, Artificial Intelligence and cyber technology, will allow the United States to face any challenges. O'Rourke claimed that even the growing Chinese influence could be countered with these drone armadas.
O'Rourkehas claimed in his report that different sizes of drone destroyers and submarines will reduce the defence expenditure of the United States and loss of life also will be reduced. It is said that the navy has demanded $630 million for development of these super advanced drones.
Meanwhile, the leading US companies like Raytheon and Boing have already submitted their plans for the manufacture of these drone armadas. In February, Boing presented the Orca drone submarine, in front of the world. Boing is manufacturing a minimum of 9 such drone submarines. Whereas, the US navy is seriously contemplating to deploy drone destroyers by the next year.