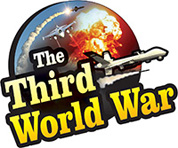 Kabul: There is a consistent increase in the attacks by the Taliban and IS in Afghanistan, states the latest United Nations report. The number of civilians killed in the terror attacks over the last six months has crossed 1,600, which is 1% more than the last year. The United Nations report claims that the 'IS' is responsible for the increase in terror attacks and civilian deaths.
The conflict in Afghanistan seems to be intensifying over the last few months. After US President, Donald Trump announced the Afghanistan policy last year, the United States had initiated an aggressive campaign against the Taliban. The Taliban is reported to have suffered major losses owing to the United States campaign, but at the same time, the IS influence was apparently rising. The mention of 'IS' being responsible for the increase in terror victims, confirms this.
The United Nations report gives statistics of the civilian killed in the terror attacks from January 2018 till June 2018. According to the report, 1,692 civilians were killed during the six-month period. at the same time, the number of people injured during these attacks is 3,430.
The Taliban and the Afghanistan government had worked out a ceasefire during the festival period. There were no attacks from either side during this period, but the IS carried out two suicide attacks in the Nangarhar province, is what the report mentions. The United Nations report claims that this goes to clearly show that peace can prevail with a temporary ceasefire between the government and Taliban.
It has been observed that the use of Improvised Explosive Devices (IED) is on the rise in these attacks. As per the report, 472 civilians have been killed and 987 injured in the IED attacks in the last six months. Along with the use of IEDs, the attacks by the Afghan military and the terrorists are the major factors for civilian deaths, states the report.
The United Nations in its report, states that the highest threat to civilian lives exists in Nangarhar, Faryab, Helmand and Kandahar along with the capital Kabul.