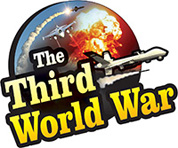 Lashkar Gah: 40 soldiers were killed in a Taliban attack, on the military base located in the Helmand province of Afghanistan as also 10 Taliban terrorists were killed in the gunbattle. Sources reported that the Taliban militants abducted a few Afghanistan soldiers, following the attack. This is the third Taliban attack, in the last two days, to gain control over the base and the Afghan military is said to have successfully repelled all three. Recently, the talks between the Taliban and the United States, held in Qatar failed. Since then, it seems that the Taliban is keen on showing its strength and has started a spate of attacks on the Afghanistan military.
215 Mewand military base at Shobar in the Helmand province, handed over by the US military to the Afghanistan military, is considered strategically important. Gaining control over the Shorab base facilitates control over the movements in the Helmand province. Therefore, the Taliban terrorists attempted capturing this base, again on Thursday. The US military informed that the Afghan troops chased the Taliban militants away, with strong retaliation.
Nearly 25 Taliban militants attacked the base the next day on Friday morning, for the third time. Three Taliban suicide bombers triggered explosions at the entrance and the security post of the military base. After the explosion, the Taliban militants entered the base and opened indiscriminate firing at the Afghan soldiers. The Taliban militants were forced to retreat because of the strong retaliatory firing of the Afghan soldiers. The conflict that started in the morning lasted till Friday afternoon.
The Afghan security forces informed that 40 Afghan soldiers were killed and 25 injured in this attack whereas 10 Taliban militants were killed in the conflict. The Taliban militants while repelling, are said to have abducted a few Afghan soldiers. Nevertheless, the Afghanistan military has not given any reaction to this.
However, Taliban claims of killing US soldiers along with Afghan soldiers in the attack. It further claims of killing the pilots of the planes deployed on this military base. It is known that the Taliban always dramatises such assaults. The US military spokesman in Afghanistan also rebuffed the Taliban claim.
Since 2014, a minimum of 30,000 Afghan security officials have been killed in the Taliban attacks. Only a few days ago, the United Nations expressed concern over the situation in Afghanistan.
The Afghan government, military and media have criticised this attack by the Taliban, who were engaged in peace talks with the United States, a few days ago. An important third round of talks is scheduled to be held on Saturday between US special representative Zalmay Khalilzad and senior Taliban commanders, in Qatar. The US analysts are claiming that the Taliban has risk the peace talks with the United States by launching it just before the talks.