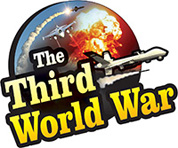 Washington/London: Following the United States, the meeting organised by Russia for the peace process in Afghanistan has reportedly failed. Hibatullah Akhundzada, the leader of the Taliban, claimed that ceasefire would not be announced by them under any circumstances any time soon. The claim was made in a message published on the occasion of the Islamic holy festival, but said at the same time, that the Taliban was always open to talks. While the reports of the Taliban refusing a ceasefire are being received, a US military unit reportedly came under an attack in Kabul, and four US soldiers were injured.
US special envoy for Afghanistan peace process, Zalmay Khalilzad had taken extreme efforts to get the Taliban to talk with the Afghan government. The United States even increased pressure on Pakistan to prepare the Taliban for negotiations. Even though it did not receive a very encouraging response from Pakistan, the United States did not give up its efforts to bring the Taliban and the Afghan government to the negotiation table.
On the other hand, the Taliban had expressed willingness to talk to the Afghan government with the Russian mediation. The discussions took place in the Russian capital of Moscow in which Mullah Baradar Akhund had participated on behalf of the Taliban. The talks appeared like they would be beneficial to the Afghanistan peace process. Nevertheless, the continuation of Taliban attacks even when the talks were being held, clarified that the violence in Afghanistan would not stop.
The message given by Taliban leader Hibatullah Akhundzada is believed only endorses the view. Akhundzada has reiterated the Taliban stand that no peace is possible in Afghanistan, till the foreign militaries are withdrawn from the state. While clarifying its position, the Taliban attacked the US military units in capital Kabul. Also, four civilians were killed, and four US soldiers were injured in the attack.