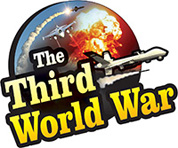 Kabul: 37 Taliban terrorists have been killed in the response by the Afghan Special forces in the Paktia, Paktika, Farah and Faryab provinces near the Pakistan border. The intensity of the Taliban attacks in Afghanistan is increasing, and only two days ago, Vice President Dostum narrowly escaped a terror attack. Following this, the Afghan Special Forces have initiated action near the Pakistan border.
On the one hand, the United States has claimed success for the negotiations with the Taliban, and on the other hand, the intensity of the Taliban attacks is increasing. Only last week, 180 people were killed in the Taliban attacks and the joint actions taken by the Afghan and US military, in the Helmand and Kunduz provinces. Taliban who have been attacking the security agencies, targeted the Afghan Vice President, Abdul Rashid Dostum, in the Balkh province, on Saturday.
It was exposed that the Taliban terrorists hiding in the regions near the Pakistan border, were responsible for this attack. After that, since the last to days, the Afghan Special Forces under a synchronised operation eliminated these Taliban terrorists. Five terrorists were killed in the Paktia province, and six were killed in the Paktika province. The Afghan military attained a major success against the Taliban, killing 22 terrorists in the Farah Province. 40 Taliban terrorists were injured, and large quantities of arms and ammunition was seized.
Meanwhile, Taliban deputy chief Mullah Abdul Ghani Baradar announced that the negotiations with the United States would help to end the 18-year old Afghan war. But the former chief of Afghan intelligence Amrullah Saleh accused that Pakistan is using Taliban, to gain control over Afghanistan. Saleh also accused that Pakistan is the first home to Taliban and Pakistan, even today, is nurturing terrorism in Afghanistan.