Tel Aviv – After signing the deal worth Rs.12,800 crore for purchasing the missile-intercepting system Barak-8 (MR-SAM) from Israel last month, India has signed an additional deal with Israel worth Rs. 4 thousand crore ($630 million). India will buy Barak-8 missiles from Israel for Indian Navy. Israel's Aerospace Industries has made the announcement about signing of the deal. The capacity of the Indian Navy will be enhanced with this missile, having an ability to intercept enemy's missiles in the air. Barak-8 will be installed on four warships of the Indian Navy.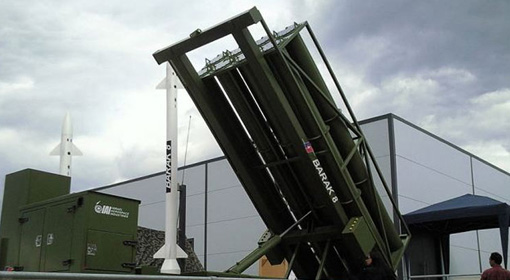 In order to make the Indian air defense invincible, a deal worth 2 billion dollars for buying Barak-8 missiles, was signed last month. Now its naval edition will also be purchased. Considering the requirements of Indian Navy, negotiations were ongoing with Israel. Israel showed readiness to develop the naval edition of Barak-8 missile in India according to the policy of 'Make in India'. Israel Aerospace Industries has signed a contract with Bharat Electronics Limited (BEL) in this regard.
Prime Minister Narendra Modi will be visiting Israel in July. This deal will establish a stronger defense cooperation between the two countries.
The naval edition of Barak-8 missile was successfully test-fired from an Indian Navy warship. Barak-8 is capable of intercepting even intercontinental missiles in the air, within a circumference of 70 km.