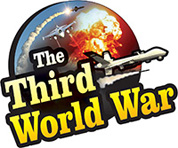 Tehran: Iranian oil exports have taken a hit due to the sanctions imposed by the United States. 'If Iranian oil export is stopped from reaching its destination countries, Iran too will not allow oil from other countries to transport, thus threatened the Iranian President to block the Strait of Hormuz. The Iranian Quds Force's Chief, General Qassem Soleimani said that Iran is determined to turn this threat into reality.
Iranian President Rouhani, who is on his Europe visit had issued a threat to the United States, a few hours ago. 'If the United States tries to throttle Iran by blocking its oil exports, the United States' allies in the Gulf will also not be able to export their oil,' warned Rouhani. Solemani, who is leading the Iranian campaign in Iraq and Syria has welcomed President Rouhani's stance.
'The threat to close the Hormuz Strait, issued by President Rouhani is apt and timely,' said General Soleimani. The Iranian Revolutionary Guards and Quds forces are in a state of readiness to act on President Rouhani's orders, Soleimani added.
The exports of all the oil rich countries pass through the Strait of Hormuz. As 30% of the entire oil transport passes through it, the Strait of Hormuz is strategically very important. Therefore, if Iran decides to block this strait it will have severe effects on international oil trade. But the United States has already warned that if Iran even attempts to do that, it will be considered as a declaration of war.
Against this background, the significance of the warnings issued by President Rouhani and General Qassem Soleimani greatly increases.
Khamenei rule under threat due to the protests in Iran, claim international analysts
London/Washington: The security agencies have detained 129 people for the protests at the 'Grand Bazaar' in the capital against Khamenei-Rouhani regime. The Iranian foreign ministry has claimed of busting a plot against the government by the arrests of these protestors. But an analyst from the United States has claimed that the Khamenei regime will collapse because of these spontaneous protests.
Harold Rhode, former Iran-related advisor in the defence department of the US and analyst with the study group 'Gatestone Institute', has said during an interview that the Iranian government has panicked because of these protests. 'The Iranian people have realised that the government is weak and confidence in the protestors is growing due to this realisation,' claimed Dr. Rhode.
'When the Iranian people will realise that the Iranian government does not deserve to be in power or when the protestors find a capable leadership to challenge the government, the people will overthrow the government on their own,' was the confidence expressed by the US analyst.