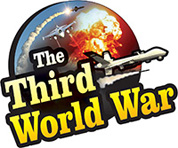 Tehran: The agencies responsible for the country's economy are of utmost importance, and rest of the government departments and agencies must coordinate with them and firmly back the government, appealed Iran's supreme leader and religious preacher Ayatollah Khamenei.
The Iranian economy is on the verge of a collapse because of the US sanctions and the discontent against the government is rising. Against this background, the supreme leader Ayatollah Khamenei's appeal draws attention .
'The department responsible for the economy is of utmost importance for administration of the State. All other government departments and agencies must coordinate with this department in their functioning. The government media should project a positive image of the government before the people,' appealed Khamenei. The supreme leader also claimed that if the government takes proper measures, the current crisis can be averted and the United States' plot against Iran can be foiled.
Khamenei also appealed to provide more impetus to the private sector in Iran. The Iranian supreme preacher also advised that there should be a decisive action against crimes like smuggling and money laundering. Large-scale black marketing of currency, gold and other items has started in Iran and the currency has greatly been devalued. This is causing severe discontent among the Iranian people and strong protests are being held against the government.
Iranian President, Hassan Rouhani has issued a warning of strong retaliation against the United States and has appealed to the European countries to continue their cooperation with Iran.