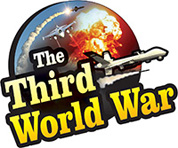 Tehran: The Iranian President Hassan Rouhani threatened the United States saying, 'America should know that peace with Iran is the mother of all peace', and on the same lines a 'war with Iran is the mother of all the wars'. At the same time, the Iranian President also warned 'Mr Trump, don't play with the lion's tail, this would only lead to regret.'
It is claimed that Iran has been cornered due to the strict economic sanctions imposed by the United States. The time limit given by the US President to the European countries regarding the Iran nuclear deal is expiring at the end of this month. President Trump may then impose further sanctions against Iran. Against this backdrop, the Iranian President has called a meeting of all the foreign Iranian diplomats to make efforts to improve cooperation with its allies in Europe and around the world.
President Rouhani threatened the United States while addressing these diplomats. Rouhani also claimed that the United States will not succeed in inciting the Iranian people against the Iranian defence agencies and interests. The United States' efforts to destabilise the government in Iran will prove to be futile, said Rouhani. Nevertheless, Rouhani avoided elaborating after issuing the threat which stated that 'war with Iran is the mother of all wars'.
A few hours ago, Iran's Supreme Leader Ayatollah Khamenei had threatened to stop freight movement in the Persian Gulf in retaliation to the activities of the United States against Iran. He also announced that the Iranian nuclear program will continue despite the United States pressure.
Meanwhile, Iran has increased its naval movements in the Strait of Hormuz. An Iranian military official has alleged that the United States was preparing to attack Iran.