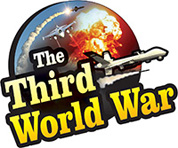 Washington: Iran had threatened that it will not allow oil from any country to pass through the Hormuz Strait, if its own oil exports were blocked. The repercussions of this threat are being felt all over the world. Some have expressed fears that if Iran really blocks the Hormuz Strait, the oil prices will rise to $250 per barrel. But the United States has reassured everyone by its declaration that it has made preparations for the safety of the Hormuz Strait.
The Central Command of the US Navy, responsible for the security of the sea freight movement and interests of its allies in the regions from the Persian to the Oman Gulf, the Red Sea and the Indian Ocean, have declared that the Gulf of Hormuz will be safeguarded. This includes the Hormuz Strait through which about 30% of the world's oil transport passes. Against this background, Captain Bill Urban, spokesman for the U.S. military's Central Command announced that 'the United States and its allies are committed to the international trade and the freedom of the sea freight movement.'
Captain Urban reminded of the deployment of the US aircraft carrier fleet and the British and French warships in the Persian Gulf. Two days ago, in retaliation to the ever-increasing pressure of sanctions from the United States, the Iranian President, Hassan Rouhani had declared to block the Hormuz Strait in order to corner the United States and allies. Commander Qassem Soleimani, Commander General of the Quds forces and the Revolutionary Guards, had followed this up with a threat to close the Strait of Hormuz for oil transport.
Against the background of the rising tension between the United States and Iran, the Russian analysts had expressed concern that if the Strait of Hormuz, from where about 17 million barrels of oil pass every day is blocked, then the oil prices could even shoot up to $250 per barrel. But the US Central Naval Command seems to have reassured the allies by declaring that it will retaliate against Iran.