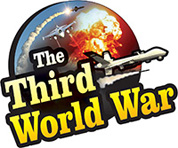 Caracas: Venezuelan dictator Nicholas Maduro delivered the message that 'an attempt to overthrow the government in Venezuela has been foiled' and ordered the military to be prepared to retaliate against an attack on your motherland with all weapons at hand. Maduro issued the orders while talking to the soldiers, during his visit to a military base, on Saturday. At the same time, US Secretary of State Mike Pompeo in his statement addressing the Venezuelan people said that the time for change is now.
Last week, a group of soldiers from the Venezuelan military, declared support to Maduro's opponent Juan Guaido. After that, Juan Guaido announced that it was the final phase in the struggle for freedom and appealed to the military to leave Maduro's side. A few US leaders also called the Venezuelan army to stop supporting Maduro and choose the right side. However, the Venezuelan military still seems to be continuing its support for Maduro.
Given the circumstances, Maduro visited a military base and claimed that the rebellion against him had been defeated. Nevertheless, he told the military that 'after the failed coup attempt, the possibility of an attack from the United States had grown' and appealed 'the military, therefore, has to be in a state of readiness'. At the same time, he appreciated the military saying that he was very confident of the support from the military adding that a few disloyal people cannot take away your honour.
Despite repeated appeals, the Venezuelan military has not stopped supporting Maduro. Thus the United States, Latin American and European Countries which had given recognition to Guaido find themselves in a quandary. Although US President Trump is repeatedly threatening military intervention, the United States is believed not to have made any preparations for it.
Russia and China have decided to stand firmly behind Maduro while Russia has even deployed a military unit in Venezuela. Furthermore, Cuba has sent its military units to Venezuela for Maduro's security as well. On Sunday, Russian Foreign Minister Sergei Lavrov arrived in Venezuela. As per sources, he will be holding discussions with Maduro as well as other senior leaders. Earlier, the Presidents of the US and Russia had a telephonic conversation whereby both the leaders accepted that Venezuela was the central issue of discussion.