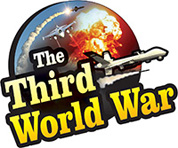 Caracas/Washington: US Vice President Mike Pence appealed to overthrow the Venezuelan government saying, 'The time for negotiations is over. The dictatorial regime of Maduro in Venezuela has to end.' The political developments in Venezuela are gaining momentum over the last few days and the country's ambassador to Iraq, Jonathan Ramirez, has declared support to the interim President Juan Guaido. Whereas, Venezuelan air force general Yanez has demanded Maduro's resignation and has indicated that the armed forces would stand in support of the people.
Since the last few days, the United States and the international community have started increasing the pressures on the Maduro regime. US President Donald Trump has announced all the possible support to overthrow the Maduro government and the US National Security Advisor, John Bolton has indicated action against Venezuela as well. Against the background, US Vice President Mike Pence visited the Venezuelan refugees living in the United States and appealed to them to intensify their fight against Maduro. At the same time, he assured the US support to the Venezuelan people in their fight.
While the United States continues to increase the pressure, the European countries have started taking aggressive steps against Maduro as well. The European Parliament has passed a resolution not recognising the Maduro regime and declaring support to the interim President Juan Guaido. European countries like the United Kingdom, Germany and France have announced support to opposition leader Guaido and have demanded fresh elections in Venezuela.
In the meantime, the political activities in Venezuela are gaining momentum, and the supporters of both, Maduro and Guaido organised separate rallies in the capital Caracas against each other. At this time, Maduro mentioned the former and late President Hugo Chavez and claimed that the struggle he initiated had to continue. He also announced that he is willing for a dialogue with the opposition as also called for early parliament polls this year. The reason for the change in Maduro's stand is believed to be the support that is dwindling by the day.
Last month, the military attaché to Venezuelan Embassy in the United States, Colonel Jose Luis Silva declared support to Juan Guaido, rejecting the Maduro regime. Following that, the Venezuelan Ambassador to Iraq, Jonathan Ramirez, announced leaving the Maduro government's side too. He also claimed in a video, that the National Assembly led by interim President Juan Guaido, is the only legal and constitutional system.
Right after Ramirez, Venezuelan air force General, General Francisco Yanez also defected from Maduro's side. The decision of the senior air force official has proved to be a sensation in Venezuela. Furthermore, Maduro was claimed to have enjoyed complete support from the country's defence forces after assuming power. However, the defection of General Yanez has questioned this support and sends indication of certain segments or units of the military likely revolting against the government.