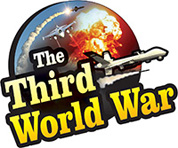 Washington: "If the attacks on the rebel locations in the north eastern part of Idlib in Syria continue, the Syrian government as well as Russia and Iran will face dire consequences," warned Nikki Haley, the US Ambassador to the United Nations. At the same time, Haley criticised that the Syrian government's attacks in Idlib are targeted at the people and the medical volunteers.
The Syrian and Russian fighter jets are carrying out air raids on Idlib since the last five days. There has been a large-scale loss of human life and thousands of citizens have been displaced, criticised Haley in the UN Security Council meeting. The US Ambassador also issued warnings to Russia and Iran along with the Syrian government, during the meeting called to discuss the Idlib issue.
Russia and the Syrian government have carried out more than 100 attacks on Idlib in the last five days. The attacks on Idlib are nothing but an incitement for the military, accused Haley. The US Ambassador claimed that Russia used rockets, artillery shells as well as barrel bombs in the attacks. Haley also blamed that Russia and Iran are no more interested in resolving the Idlib issue through political negotiations.
'If Russia, Iran and the Syrian government continue with the attacks on Idlib, they will face dire consequences. If the Syrian government violates the international rules by resorting to use of chemical weapons in Syria, the warning by the United States will become a reality,' warned the US Ambassador. At the same time, more than 30,000 people have been displaced in the attacks carried out by Russia and the Syrian Assad government, accused Haley.
Even in the past, the United States and European countries had expressed concern over the situation in Idlib. The United Nations has also claimed that attack on Idlib would cause humanitarian disaster. Although the United Nations has appealed to stop the attacks on Idlib, Russia and the Syrian government have clarified that they will not step back from their position.