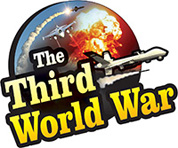 Moscow: Spokesman of the Russian President, Dmitry Peskov has criticised that the United States is crossing all limits by imposing sanctions against Russia and threatening of military action in Syria. This was the Russian reaction after the US President declared that the United States has lot of options to act militarily in Syria.
Peskov accused that the US President's warning about military action in Syria is insulting, illegal and violates all the rules. Peskov said that Russia is seriously considering the US warning about military action in Syria. Peskov supported the Assad government saying 'It will be worthy to take a decision about the incident of chemical attacks in Syria after proper investigation rather taking it hastily. It is also important to make efforts to improve the situation in Syria.'
Other than this, Peskov lashed out at the United States for sanctions imposed on Russia, a few days ago. The Russian President's Spokesman warned that Russia is studying the sanctions imposed by the United States and will take further action keeping in mind the Russian interests.
China has followed Russia in supporting the Assad government. Geng Shuang, the Spokesman of the Chinese Foreign Ministry has said that China is opposed to the US decision of military action in Syria. Military action in Syria will not have any positive outcome, claimed Shuang.