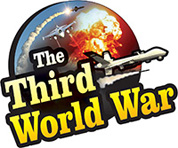 Gaza/Jerusalem: The armed division of Hamas, the 'Al Qassam Brigade' has threatened Israel following the attacks by the Israel military on the Gaza Strip. 'Israel will have to pay in blood for its latest crimes. The crimes of attacking the people and the Hamas supporters in Gaza', threatened Hamas. However, Israel has said that it had to take this action to safeguard itself from the rocket attacks being carried out by Hamas in violation of the ceasefire.
Egypt mediated a ceasefire between Israel and Hamas. Egypt had warned Hamas to ensure that there are no rocket, kite and balloon attacks from the Gaza Strip into Israel. However, there were nine rocket attacks from Gaza into Israel on Wednesday. Firing with sniper rifles was carried out on the Israeli soldiers. One of the Israeli soldiers was seriously injured in this attack.
Following this violation of the ceasefire by Hamas, Israel carried out attacks over the Gaza Strip on Wednesday night. The Hamas locations in Gaza are claimed to have suffered significant damages in these attacks. The Gaza health department informed that three Palestinians were killed in these attacks. Whereas, Hamas has claimed that 3 soldiers patrolling on the border have also been killed in the Israeli attacks. While protesting against the attacks, Hamas has appealed to its supporters to prepare for a conflict against Israel.
Meanwhile, Egypt had warned a few days ago, that Israel would start a war within two hours of a violation of the ceasefire by Hamas. Israeli Defence Minister Lieberman had said, 'Although we are not interested in going to war against Hamas, if it threatens the Israeli security, we will not back off unless we teach them a lesson'.
Defence Minister Lieberman had also accused Hamas of trying to drag Israel into a long and painful war.