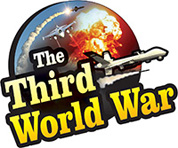 Taipei: China disturbed by the visit of the US warships to Taiwan, registered its protest by sending its bombers, fighter jets and surveillance planes close to the Taiwanese airspace. China said that there was nothing special in it and was a part of the routine exercise. It was reported that Taiwan too had despatched its fighter jets to prevent these Chinese aircrafts from entering the Taiwanese airspace.
Two days ago, the planes of the People's Liberation Air Force circled the Bashi Channel between Taiwan and Philippines. The Taiwanese defence ministry said that the Xian h-6K bombers, Sukhoi Su-30 fighter jets and the Shanxi Y-9JB, aircrafts used in electronic warfare and for surveillance, of the Chinese air force participated in the exercises. The Taiwanese defence ministry also said that it had information that the planes had taken off from the Hyuyong airbase in Guangdong province.
The Taiwanese defence ministry said that there were two Chinese destroyers also patrolling the area. The Taiwanese marine and air limits are very close to the Bashi Channel. Accusing that this patrolling by the Chinese air force was a challenge to the Taiwanese security, Taiwan despatched its fighter jets to follow the Chinese aircrafts. The Chinese aircrafts immediately withdrew from the area on arrival of the Taiwanese fighter jets.
The Taiwanese and western media have claimed that the purpose of this Chinese endeavour to send its aircrafts was to pressurise Taiwanese President Tsai Ing-Wen, a staunch opponent of China. Under the leadership of Tsai, Taiwan has become more aggressive and has made its cooperation with the United States more comprehensive. In view of this cooperation, the United States had sent its warships and destroyers to the Taiwanese Gulf. The US warships had visited Taiwan for two successive months of November and December.
China had objected to this cooperation between Taiwan and the Untied States. China had also advised the United States to keep away from Taiwan, claiming Taiwan to be a sovereign territory of China. The United States is strengthening the military cooperation with Taiwan without paying any heed to the Chinese objections. It is apparent that the Chinese patrolling is to register a protest against it and reprimand Taiwan.