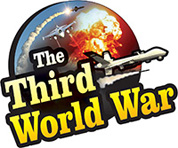 Washington: Two days ago, a Chinese destroyer sailed dangerously close to a US warship, within 45 yards (41 metres), to prevent it from performing its patrolling duty in the South China Sea. The US Pacific Command (USPACOM) alleged that a major disaster could have resulted from the irresponsible behaviour of the Chinese destroyer. Tensions are already brewing between the United States and China over the trade war, and with this incident in the South China Sea the extent of the tensions spread to other issues as well.
The USS Decatur guided missile destroyer was patrolling in the Gaven and Johnson Reefs near the disputed Spratly Island group in the South China Sea. The US Navy had declared that the sailing of the destroyer fell under the international rule of the 'Freedom of Navigation'. China dispatched its Luyang destroyer to intercept the sailing of the US warship.
The Chinese navy claimed that the US destroyer retreated after being intercepted by the Chinese destroyer. However, Charlie Brown, the spokesman of the US Pacific Command accused the Chinese destroyer of sailing dangerously close to the US warship. Due to this, the US warship had to change its course for its security.
If the US warship had not changed its course, the two warships would have collided and would have had severe repercussions, clarified Brown while talking to a news channel. Nevertheless, the retreat of the US warship does not mean its withdrawal from patrolling in the South China Sea. The US warships and aircrafts would continue patrolling the region, he declared.
A few days ago, the US bombers had created a sensation by flying over the South China Sea region. Moreover, the navies of the United States and Japan had held joint naval exercises in the marine sector and three Japanese Izumo class helicopter destroyer and a Kuroshio submarine had participated in the exercises. Whereas, two US warships along with aircraft carrier USS Ronald Reagan had also participated in the exercises. Also, the United Kingdom and Australia have also started movements to stop China, by sending their warships to the region.