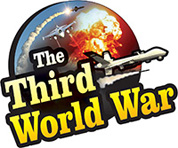 Riyadh/London: The oil shipments are being affected by the Houthi conflict in Saudi Arabia and Yemen. The Houthi rebels attacked a Saudi Arabian oil tanker passing through the Bab Al Mandab Strait. Cautioned by this attack, Saudi has stopped the oil shipments to Europe passing through this marine sector. This has had its effect on the international crude price and the rates increased by 55 cents (INR 50) per barrel.
The intensity of these Houthi attacks on Saudi has increased over the last few days. The Houthi rebels are attacking the area from the southern Saudi border till the capital, Riyadh. The Saudi air defence has successfully foiled the attacks so far. But this has not stopped the Houthi attacks. The Houthi rebels targeted the oil tankers on Wednesday.
The Houthi rebels attacked the large tanker VLCC, belonging to the Bahri company in Saudi, with missiles, while it was passing through the Bab Al Mandab Strait. The tanker is claimed to have suffered damages in the attack. There was no loss of life in this attack. Saudi has said that there were no major damages. But Saudi also announced that there will be no oil shipments through this region for the next few days.
The effects of this Saudi decision were seen on the crude prices in the international markets within hours. The rate of crude rose by 55 cents and an announcement of the decline in the United States reserves for the last three and a half years also was made. This is the first major fluctuation in the crude price in the last ten days, informed the analysts in the sector.
A major part of the crude transport from Saudi passes through the Bab Al Mandab Strait connecting the Gulf of Aden and the Red Sea. Millions of barrels of crude pass through this strait. Therefore, closure of the oil shipments from this sector can create an oil shortage in the European countries.
Along with the Bab Al Mandab Strait, the Persian Gulf is the other major route for oil transport for Saudi and the other Gulf countries. Tension on this path has been increasing since the last few days. Iran has threatened to close this passage to corner the United States and its allies, in retaliation of United States' withdrawal from the Iran nuclear deal and the subsequent harsh sanctions imposed against Iran. Whereas, President Trump has warned Iran to not threaten the United States or else it will have to face dire consequences.