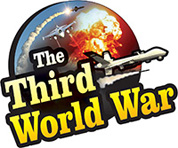 Washington: US fighter jets, drones, warships and satellites have been keeping a close eye on the movements of Iran and Iranian proxy Hezbollah as well as other outfits in Syria. The possibility of Iran's attack on Israel has increased after the Iranian arms reached Syria in the last few days. Therefore, the United States has ramped up patrols in Syria for the security of Israel, reported two US officials.
Over the last week, three military planes from Iran, carrying huge supply of weapons had landed in Syria. The US intelligence agency has been claiming of increase in Iranian military involvement in Syria after Israel destroyed its base at 'T4' in Homs. In an interview given to one of the popular news channels, the two US officials stated that the possibility of arrival of Iranian air defence system as well as ballistic missile in Syria cannot be denied. Thus, it is for Israel's security that the United States has intensified patrols in Syria, they added.
While the suspicious activities of Iran are on the rise in Syria, Israeli Defence Minister Avigdor Lieberman is on his US tour. In the visit paid to the US Defence Headquarters, Pentagon he had a prolonged discussion with US Secretary of Defence, James Mattis. It is claimed that they majorly discussed Syrian as well as Iranian moves.
Thereafter, Israeli Defence Minister Lieberman reportedly met with John Bolton, appointed as the US National Security Adviser and held talks with him. Lieberman affirmed that Bolton was an expert on Iran, Expressing satisfaction on the co-operation between the United States and Israel. The Israeli Defence Minister also welcomed the aid provided by the United States to Israel amid rising tensions in the Gulf.
Meanwhile, Mike Pompeo, who has recently been appointed on the post of the US Secretary of State, will soon embark on Israel tour, whereas the US General Votel, responsible for the combat operations in Syria made an unannounced visit to Israel a few days ago.