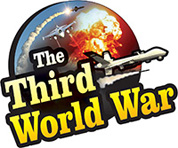 Jerusalem: 'Israel remembers its friends very well, and we will not find a better friend than Paraguay,' Israeli Prime Minister Benjamin Netanyahu praised Paraguay, who opened its embassy in Jerusalem.
President of Paraguay, 'Horacio Cartes' inaugurated the Paraguay embassy in Jerusalem on Monday afternoon. Paraguay becomes the third country after the United States and Guatemala to open its embassy in Jerusalem and the Palestinian leaders have severely criticised this decision taken by Paraguay.
United States started its embassy in Jerusalem last Monday. Following the United States, countries like Romania, Czech Republic, Paraguay, Honduras, Guatemala and Bolivia had indicated moving their embassies to Jerusalem city. Guatemala opened their embassy in Jerusalem within two days of the US embassy's inauguration. Paraguay, by opening its embassy in Jerusalem soon after, has indicated that it accepts Israel's position on Jerusalem.
The Paraguay embassy was opened in the 'Malhs Technology Park' area of Jerusalem on Monday. Israeli Prime Minister, Benjamin Netanyahu showered praise on Paraguay and assured that the cooperation between the two countries will go from strength to strength. The Israeli Prime Minister, while congratulating the Paraguay President, Horacio Cartes said that Paraguay's leadership had taken a courageous decision of not joining in with the false publicity against Israel. President Horacio Cartes reacted saying that he, very sincerely, respected Israel.
The Palestinian leaders have expressed deep regret about this decision taken by Paraguay. 'Paraguay has colluded with Israel, the United States and Guatemala and invited military aggression and has also helped to seal the future of Jerusalem that has been usurped by Israel. President of Paraguay should withdraw his decision. He should rather join the initiative to hold Israel responsible for anti-humanity crimes and violation of human rights,' criticised Palestine Liberation Authority leader, Hanan Ashrawi.
The sources have claimed that Honduras will also move its embassy to Jerusalem after Paraguay.